Sunday, 20 August 2023
The best jewellery and goldsmith offer of the Veneto Region at Vicenzaoro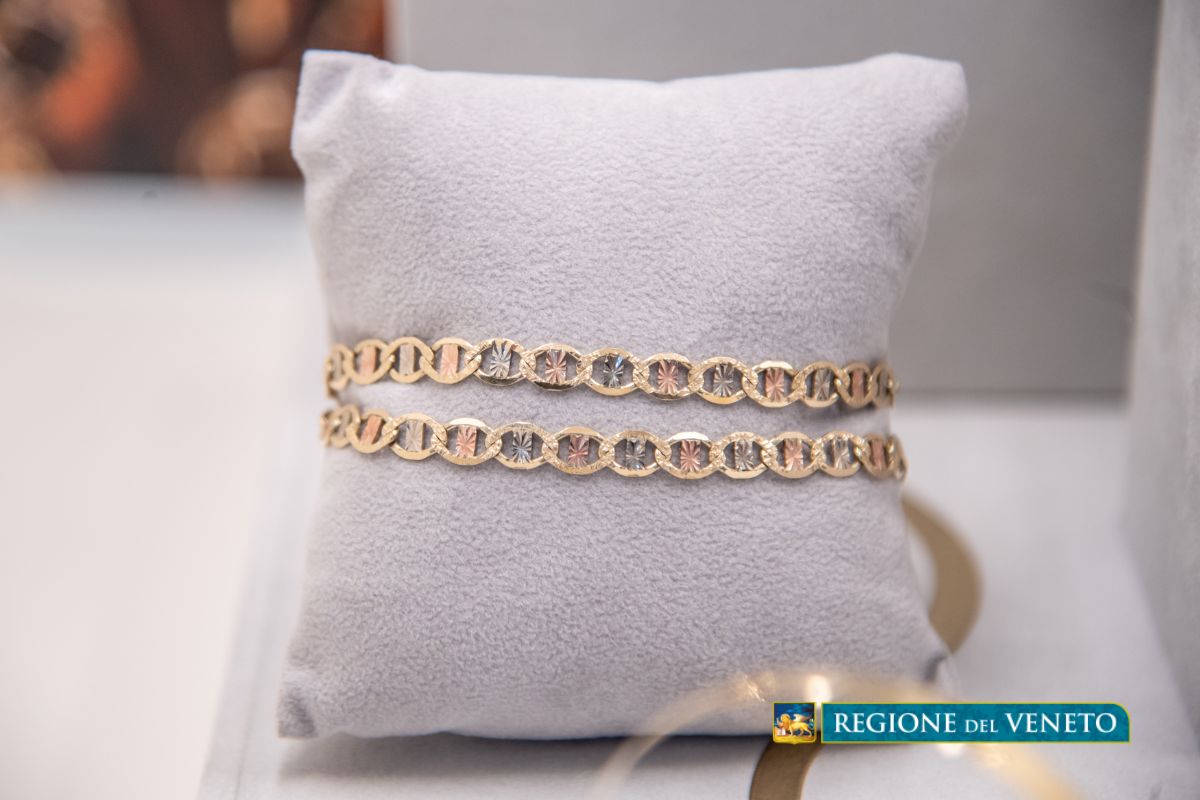 The Veneto gold and jewellery district covers various phases of the production chain, including the creation of chains and unbranded jewels and high jewellery products.
Inside the pavilions, there is a selection of companies from the Veneto region that blend their identity with history, culture and tradition.
Between Halls 6 and 7, which serve as a home to the ICON community and host companies specializing in the creation of high jewellery products, emerges a fusion of traditional craftsmanship and contemporary style. Prominent names and fundamental points of reference for the sector such as Fope, Marco Dal Maso, Maria De Toni, Mattia Cielo, Nanis, Peroni & Parise, Roberto Coin, Superoro, Zancan Gioielli and World Diamond Group.
Moving towards companies specializing in unbranded jewellery production and precious metal processing, are mentioned important names such as Alessi Domenico, Better Silver, Chiampesan Fabris, Chrysos, Fratelli Bovo, Karizia, Lucchetta Armando, Ronco, Scanavin and Veneroso. Realities that have a central role in Halls 2 and 4 for the CREATION district.
The production of contemporary jewellery is another sector of great importance and is well represented by the companies present at Vicenzaoro September. BE8 Jewels, Borsari Gioielli, Burato Gioielli, Facco Gioielli, and Misis dominate LOOK - Hall 1, and offer a vast selection of jewels characterized by incessant research based on creativity and innovation.
Advancing in the various phases of the goldsmith supply chain, the EXPRESSION section in Halls 2.2 and 2.3 hosts the main producers of luxury packaging solutions and visual merchandising in the sector, including some prominent Venetian companies such as Azeta Astucci, Lacea Packaging and Lorenplast.